Meet Your Financial Advisor
James E. Carlson
James.E.Carlson@SCUFinancial.com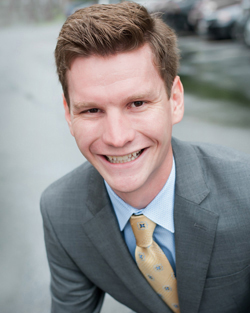 Whether you are just beginning to plan for your future or you already have a significant nest-egg, our Financial Advisor along with a team of professionals from Baystate Financial, work with you to develop strategies to help you achieve your financial goals.
James (Jimmy) Edward Carlson is a graduate of Lynn University with a degree in Business Administration. He has worked with investors since 2011. Jimmy uses his educational and professional experience to conduct quarterly assessments of each clients' progress towards their established objectives. Jimmy holds yearly portfolio reviews with his clients detailing the analytics of the financial strategy and reassessing clients' portfolio objectives.
To learn more about SCU Financial Services, call Jimmy to set-up an appointment today. He is available to meet you in your home, office or at one of our convenient branch locations. Your initial consultation is complimentary and at no obligation. Sharon Credit Union is committed to your financial success!