Sharon Credit Union Scholarship Program
In the spirit of our commitment to furthering education and investing in the youth of our community, Sharon Credit Union is proud to offer the Sharon Credit Union Scholarship. Each year Sharon Credit Union awards $2,500 scholarships to members of the current year's high school graduating class based on their excellence in academics, extracurricular activities, and community service. The recipient(s) will be either a member of Sharon Credit Union or the child of a member.
Submissions and selection for the Sharon Credit Union Scholarship will take place in the first and second quarter of the year. We will announce when the Scholarship Program applications are available and provide submission details to our members. You can also periodically check this page for updates.
2017 Scholarship Recipients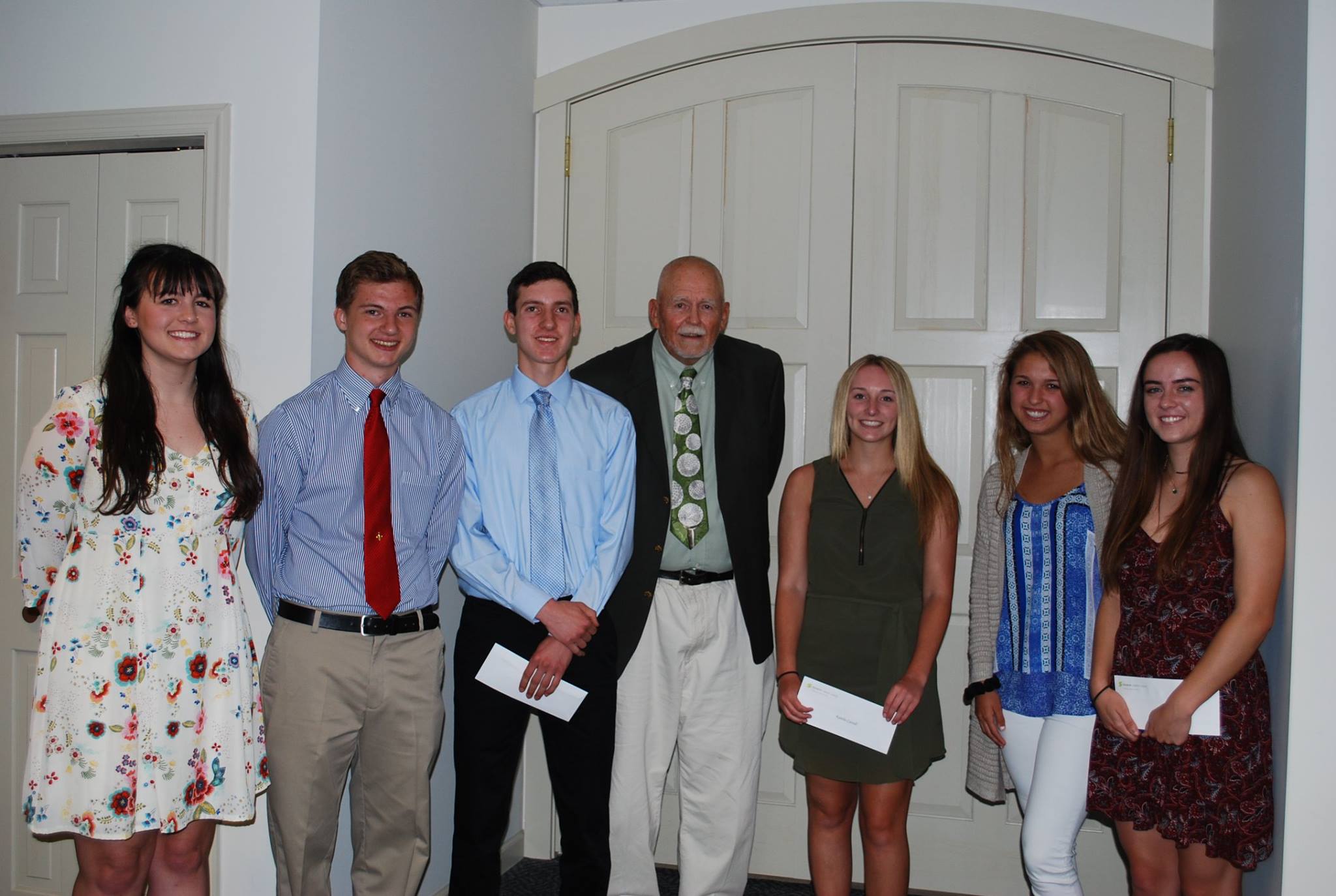 From left to right: Meghan Sicard of East Walpole, James Chotkowski of Mansfield, Ryan Falcone of North Attleboro, Sharon Credit Union Chairman Dudley Davenport, Kaitlin Carroll of Foxboro, Nicole Poole of Canton, and Meaghan Connelly of Sharon.